Podcast: Play in new window | Download | Embed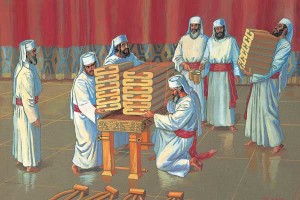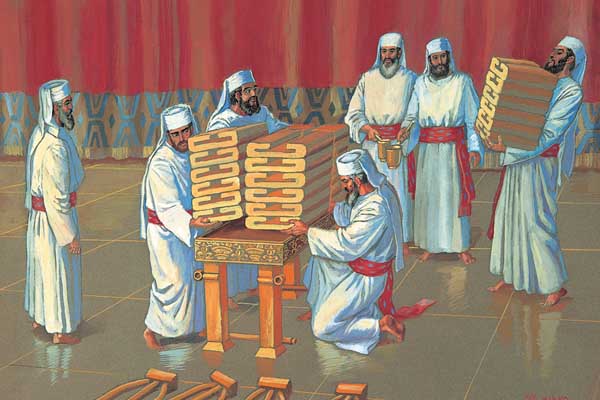 This week we cover Exodus chapter 25 verse 17 and go to verse 30 in chapter 25.  Below are the relevant verses.  I will try to include some images used in class.  No copyright infringement is intended.  They are purely for educative purposes.
Below are the relevant verses:
Exodus 25 (NIV)
17"Make an atonement cover of pure gold—two and a half cubits long and a cubit and a half wide. 18And make two cherubim out of hammered gold at the ends of the cover. 19Make one cherub on one end and the second cherub on the other; make the cherubim of one piece with the cover, at the two ends. 20The cherubim are to have their wings spread upward, overshadowing the cover with them. The cherubim are to face each other, looking toward the cover. 21Place the cover on top of the ark and put in the ark the tablets of the covenant law that I will give you. 22There, above the cover between the two cherubim that are over the ark of the covenant law, I will meet with you and give you all my commands for the Israelites.
The Table
23"Make a table of acacia wood—two cubits long, a cubit wide and a cubit and a half high.d 24Overlay it with pure gold and make a gold molding around it. 25Also make around it a rim a handbreadthe wide and put a gold molding on the rim. 26Make four gold rings for the table and fasten them to the four corners, where the four legs are. 27The rings are to be close to the rim to hold the poles used in carrying the table. 28Make the poles of acacia wood, overlay them with gold and carry the table with them. 29And make its plates and dishes of pure gold, as well as its pitchers and bowls for the pouring out of offerings. 30Put the bread of the Presence on this table to be before me at all times.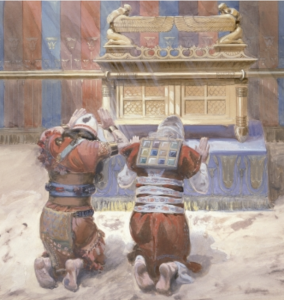 Did you enjoy this class?
Share Torah Means Teacher!