Podcast: Play in new window | Download | Embed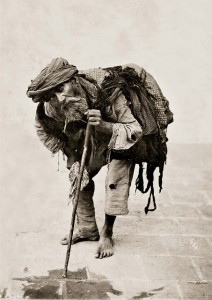 This week we cover some very interesting and applicable verses.  The class has some interesting dialogue and debate regarding the verses covered which are Exodus Ch. 22 verses 21 – 27.
Below are the relevant verses.
Exodus 22 (NIV)
21"Do not mistreat or oppress a foreigner, for you were foreigners in Egypt.
22"Do not take advantage of the widow or the fatherless. 23If you do and they cry out to me, I will certainly hear their cry. 24My anger will be aroused, and I will kill you with the sword; your wives will become widows and your children fatherless.
25"If you lend money to one of my people among you who is needy, do not treat it like a business deal; charge no interest. 26If you take your neighbor's cloak as a pledge, return it by sunset, 27because that cloak is the only covering your neighbor has. What else can they sleep in? When they cry out to me, I will hear, for I am compassionate.
Did you enjoy this class?
Share Torah Means Teacher!